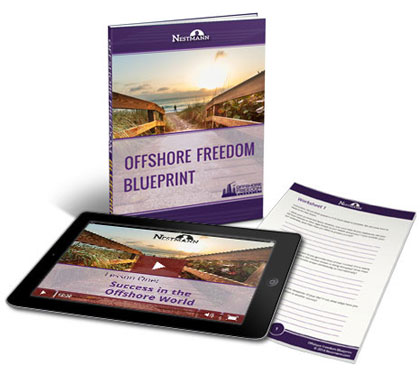 Offshore Freedom Blueprint
42 Highly Practical Lessons: From how to keep your savings safe at home, to mapping out your international strategy with banks, business entities, real estate, passports and more—these lessons will safely guide you on your journey to wealth protection. No information overload. You'll receive a new lesson every 14 days, allowing you plenty of time to take action.
This Package Is For You If You:
Currently live in the United States.

Are interested in both domestic and international asset protection.

Have at least $50,000 in savings or make $100,000 a year.

Optional: Are thinking about retirement (or recently retired.)

Optional: Are a business owner or successful investor.
Video Modules: Kept to no more than 15 minutes and easy to digest. Includes printable transcript with a section for notes to help keep your ideas and plans all in one place.
Worksheets: These will help you get your thoughts down on paper so you can take action quicker.
… And plenty of useful, valuable, and/or entertaining unannounced bonuses and extras too.
Plus, you'll enjoy the following special reports:
Bonus #1: How to Legally Reduce Your Tax Bill by $10,000 or More. The "secret" tax strategy corporate heavyweights have used since 1962 to legally reduce their tax bills… Google, Starbucks and Apple all do it. No reason you can't do it too.
Bonus #2: How I Earn a Safe 3% a Year Offshore. I'm earning 3% on a 1-year USD "CD" right now in a tropical place near the equator. And the bank itself is safer than any of the too-big-to-fail back home. Find out where it is and how you can do the same right now.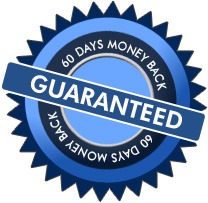 Fully Guaranteed: Enjoy all the benefits of this resource. If at any time within the first 60 days you aren't thrilled with the quality of this product, simply contact us for a full refund. No questions asked.
Price: $39.95 per month.