Nestmann Inner Circle GOLD
Work with some of the top minds in the business to successfully protect your assets, your nest egg and your privacy.
This Program Is For You If You:
Currently live in the United States or abroad.

Are interested in ways to protect your assets, nest egg and/or personal privacy.

Are a beginner or a seasoned investor.

Have at least $50,000 in savings or make $100,000 a year.

Optional: Are thinking about retirement (or are recently retired).

Optional: Are a business owner or successful investor.
As our premium asset protection intelligence service, the Nestmann Inner Circle GOLD is a mix of intelligence and insights on all topics related to asset protection – both domestic and international solutions. That includes:
Effective structuring for every risk level

Business protection for entrepreneurs

Conservative asset protection investments

Banking risk protection

Privacy protection (both online and off)

Second passports and residencies

And plenty more
It's delivered as follows:
GOLD Benefit #1: Ask Mark Questions Service. One of the most popular features, you can send questions to Mark and get a personalized response.
GOLD Benefit #2: Nestmann Inner Circle Alerts. Every week, you'll receive a fully researched briefing on a topic of relevance to asset protection, your nest egg or your personal privacy. It might be tax information or notes from the field as we look at passport programs in some exotic region. Or digital privacy. Or important regulatory considerations. The list is almost endless.
GOLD Benefit #3: Interviews with Leading Experts. Once a quarter, you'll be introduced to an under-the-radar expert. These are the quiet professionals who don't like to attract a lot of attention but are very good at what they do and have agreed to share their professional insights with you.
GOLD Benefit #4: Monthly Roundup. Clearly, we need to go through a lot of information to stay current on all the topics we cover here at The Nestmann Group. Unless this is your full-time job, it can be tough to keep up. Hence the Monthly Roundup. Every month, Mark goes through and chooses the information from the last 30 days he thinks is important for you to see, along with his commentary on why.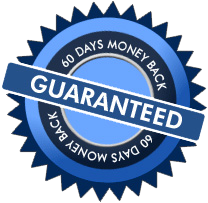 Fully Guaranteed: If at any time within the first 60 days, you aren't thrilled with the quality of this program, simply ask us for a full refund.
Price: $97.00 per month.