About the Nestmann Group
"Who are you in a nutshell?"
Over the past 35 years, the Nestmann Group has helped more than 15,000 customers and clients protect their assets and preserve their wealth.
We do this through various information products and private consulting services.
"What services do you offer?"
We specialize in the following:
Domestic and International Structures: Protect your assets in a way that makes you an unappealing target for frivolous litigation

Risk Mitigation Services: Reduce the chance of an attack by litigants with nothing to lose

Estate Planning: Ensure your assets pass to the next generation privately and without hassle

Retirement Planning Consulting: As it relates to asset protection and wealth preservation

International Financial Services: Access for clients wanting to do business and hold wealth outside the United States

Second Residency and Second Citizenship: The ultimate Plan B to "Get out of Dodge."
"Who do you serve?"
Although we have clients from many different backgrounds, income levels and net worth, most of our clients are business owners, entrepreneurs and licensed professionals that are at the highest risk of a lawsuit (from employees, suppliers, customers, partners and other third parties).
Most of our private clients have a net worth (excluding primary residence) of between $2 and $10 million. Many have children and grandkids for which proper estate planning is important (whether now or decades from now).
They tend to believe in small government, personal responsibility and the value hard work plays in building up a sizeable nest egg.
And they tend to be very concerned with the "rob Peter to pay Paul" mentality of many politicians in government, given that they are the ones being robbed.
"Who is Mark Nestmann?"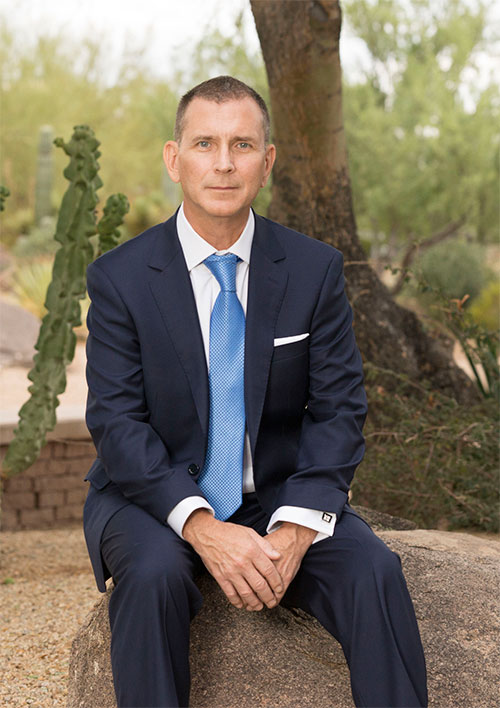 Mark Nestmann is the founder of The Nestmann Group, a US-centric consultancy that helps mostly American clients protect your assets, preserve your wealth and safeguard your future.
His work has been featured in well-known media outlets including The Washington Post, ABC News, The New York Times, Bloomberg News, Business Week and Forbes.
In addition, he has been featured in popular niche publications including The Harry Schultz Letter, The Daily Reckoning, International Living and Simon Black's Sovereign Man Confidential. He has also regularly appeared on Jim Puplava's Financial Sense Network, LewRockwell.com, The Oxford Club, The Sovereign Society and many others.
He holds a Masters of Law (LL.M) in international tax law from the University of Vienna.
"How can I learn more?"
Feel free to reach out to us at .(JavaScript must be enabled to view this email address) or live chat during business hours.
And be sure to sign up for our weekly briefings on topics of interest to anyone interested in protecting their assets, preserving their wealth and safeguarding their future… no matter who's in power.
We value your privacy. Your contact details are safe with us!
---
About Our Products and Services
"Do you offer anything free?"
We do offer various free service including our popular (decades-running) weekly service, Nestmann's Notes. Just enter your email address in the sign up form just above to receive the next issue.
"Where can I find more information about your products and services?"
The best place to find this information is on the Solutions page.
"How can I work personally with Mark Nestmann?"
Mark maintains a busy schedule focused on bringing useful asset protection and wealth preservation strategies to as many people as possible (especially through the Nestmann Inner Circle).
However, for those clients interested in working privately with Mark, there's Private Wealth. It's not cheap and it's not for everyone. But if you have at least a net worth of $1,000,000, it's worth a closer look. You can learn more here.
"Is the information you provide accurate?"
While no one can be right 100% of the time, we do a lot to ensure our information is accurate.
We walk the walk. Nothing we recommend is done without first going through a heavy due diligence process. Over the years, we've identified numerous scams before they came to light (and been sued in the past for naming names).

We tend to work with a close circle of people that we trust. If you're looking for the shiniest new star on the asset protection / wealth preservation scene, you won't find them here. If you're looking for a team that will take care of you well, we can help.

We have three offices (Phoenix, Canada, and the West Indies) and maintain a network of professional contacts around the globe who regularly feed us on-the-ground information.

We have an in-house research team that regularly and consistently is verifying the claims put out through our publications (and others).
In short, we put a lot of time and effort into protecting the integrity of our work. Not only does that make for happier clients, but it makes for a successful practice.
"Why can't I just get all the information you produce for free on the Internet?"
You could, but how would you know what's right? A lot of planning is only proven when tested (in court, distribution of an estate, in regulatory matters). By then, it's too late if you're wrong.
Over the years, we've noticed that the best clients can't afford to take the risk of being wrong. They have too much in their life to lose. And so they come to us to take care of it right the first time.
"Do you offer 'wealth preservation' investment services?"
Neither the Nestmann Group, Ltd. nor any of its staff provide investment, tax, or legal advice and nothing in any of our communications should be taken as such.
However, we do work closely with advisors who believe in the Nestmann philosophy. We're happy to refer qualified clients to them as needed.
"Can you connect me to the best offshore bank / brokerage / tax attorneys etc?"
We can, although to be respectful of our colleagues' time, we only make personal referrals for existing clients who are actively looking to engage an expert and are considering different options. Feel free to get in touch with us at .(JavaScript must be enabled to view this email address) if we can assist.
"Can I promote your products on my website?"
Yes, although we do look for certain qualities in a good affiliate partner. Please get in touch with our customer service at .(JavaScript must be enabled to view this email address) for more information.
Guarantees and Refund Policy
"How do your money back guarantees work?"
Most products offer a minimum refund policy of 30 days. Generally speaking, consulting services do not. Please contact our customer service at .(JavaScript must be enabled to view this email address) for more information.
"Are there any obligations or commitments when I sign up for your memberships?"
On memberships, no. On educational materials, no. Consulting and fulfilment services, it depends on what service is being performed. Please get in touch with us at .(JavaScript must be enabled to view this email address) with any questions about this policy.
"How can I cancel my subscription?"
Please get in touch with us at .(JavaScript must be enabled to view this email address) to cancel your active subscription. You can also cancel it automatically in your Nestmann.com Members Area, in the "My Profile" tab.