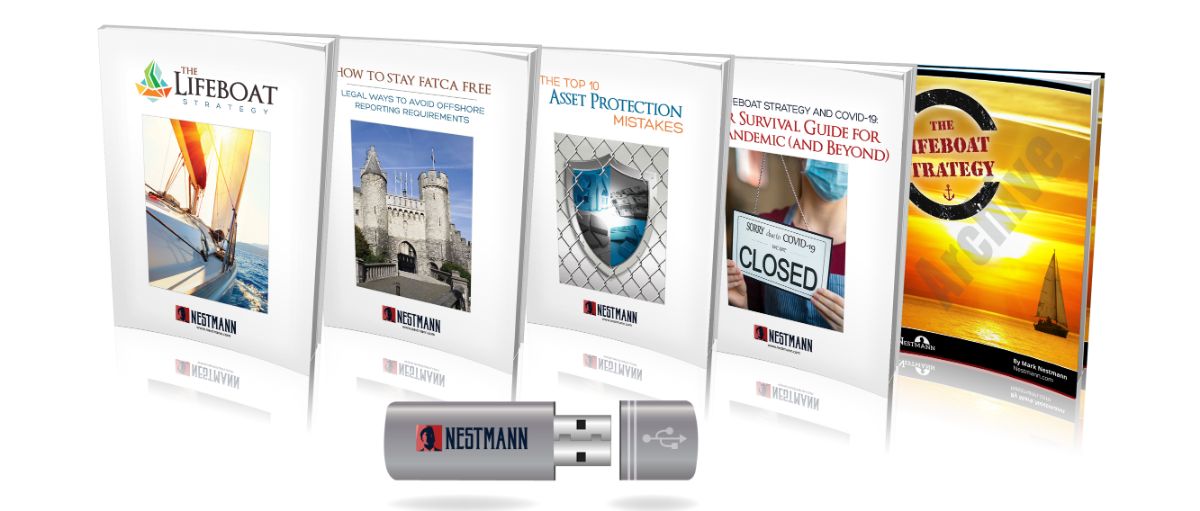 The Lifeboat Strategy – fully updated and revised for 2020

Yes, Mark! I want a safe, legal, honest way to regain control of my personal and financial privacy.
Rush me the newest Lifeboat Strategy so I can learn and apply all the fully legal asset-protection tricks, tips, and strategies you use in your high-priced consulting practice.
So What's New In This Version?
Past buyers of the Lifeboat Strategy might be wondering - what's new in this version? Well, there's:
Important New Updates: A lot has changed since we last updated this resource – in particular Trump's new tax plan that created some wonderful new opportunities, but that also closed off what used to be standard planning. If legal tax savings is of interest, this section alone is worth the price.

More Domestic Strategies: Compared to previous editions, we've added a lot more domestic planning. This is great for those of more modest means as well as high net worth clients who want a more complete picture of how to use onshore and offshore strategies together.

More Practical: Even the most detailed person will find lots to chew on.

New Look and Layout: We hired a professional designer to make the look easier to follow - bigger text, relevant graphics to break up the text, and simpler organization of content.
When I order today, I will receive:

#1: The Lifeboat Strategy Manual: A hefty 400+ pages of asset- and wealth-protection strategies.
#2: How to Stay FATCA-Free: Legal Ways to Avoid Offshore Reporting Requirements. This straightforward report explores a simple but powerful strategy to legally store as little or as much wealth offshore WITHOUT triggering ANY foreign asset reporting requirements. This report cannot be purchased separately and is available only through this offer.
#3: The Lifeboat Strategy – Archive Edition. All the history we cut out of the newest edition (in favor of more practical tools and tips). Just in case you'd like the back story.
#4: The Top 10 Asset Protection Mistakes. This report covers the most common asset protection mistakes people make. And there's a very good chance you're making one or more of these errors, as well.
#5: The Truth About COVID-19. This detailed report gives you an un-biased look at the facts behind the Coronavirus. It shows you how the forced shutdowns are greatly hurting our economy... and what the short- and long-term effects will be. And, you'll learn how to protect yourself, your family and your nest egg in these chaotic times.
60-Day Guarantee
I understand that there's absolutely no risk in this investment. If for any reason I don't like it, I have up to 60 days to request a full refund.
NOTE: This product is delivered to you on a USB stick that:
ensures you receive the latest and greatest version of the product.

is convenient to carry along when you need to travel.

is viewable on your favorite device: PC, Mac, tablet computer or smartphone. (Or can be printed at any local Staples or Office Depot if you like.)

Actual look of USB stick may vary.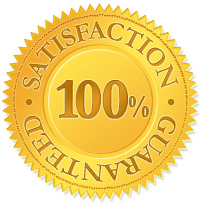 PUBLISHER'S NOTE: To be clear – there's absolutely no risk or obligation on your part. For the next 60 days, you can review the entire Lifeboat Strategy risk-free. This information is the essence of 30+ years of experience working in the trenches with clients and customers to protect their assets, wealth, and personal privacy. But if you aren't happy for any reason in that time, simply get in touch for a full refund.
That's a strong guarantee and the best we can offer. But we stand behind our work. It's that simple. To get started, simply fill out the secure order form below. You'll start getting access to everything promised in a matter of minutes.
The Lifeboat Strategy 2020: $397 + S&H
Within the United States, shipping and handling is a flat $15. To Canada, the cost is $25. For international clients, S&H is $50 to cover the extra postage. All packages are sent USPS with tracking number.
Order Trouble? Click here to launch a live chat window and a member of our Client Services team will be happy to help.