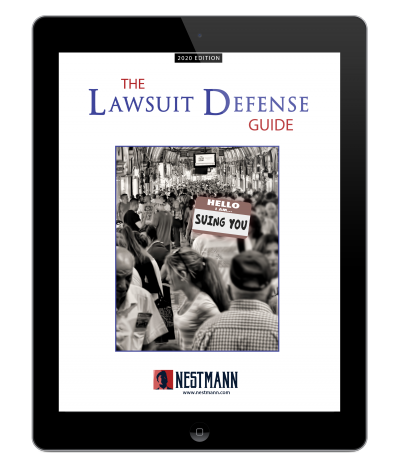 This Guide is for:
Homeowners – Especially those who have help around the property, from yard maintenance to the local handyman.
Small Business Owners – Who face lawsuit risk every day from ex-employees, ex-partners, customers, clients or strangers who twist regulations in order to "extort" a settlement.
Licensed Professionals – Especially doctors who are likely to be sued for malpractice at least once in their career (with a 1 in 5 chance within any given year).
Real Estate Investors – Especially those with more than a few doors. Tenant issues can quickly spiral out of control and create the right conditions for a lawsuit.
Retirees on Fixed Income – Who can't afford to lose even a little of their nest egg to a frivolous lawsuit.
High-Level Executives – Who may not fully be covered for decisions made on behalf of their firm.
The Wealthy (Asset Value of $1 Million+) – Those who are at higher-risk simply because they're a more juicy target to lawsuit predators.
Lawsuit Defense Guide
You will learn how to avoid frivolous lawsuits as much as possible, make yourself "distasteful" to lawsuit seekers if they do find you and, if you are sued, have the upper hand in any negotiation.
The information contained within could save you thousands (or even tens of thousands) in legal fees. Not to mention it could give you peace of mind knowing you're properly prepared.
But please remember: Due to the concept of "fraudulent conveyance", you must plan before clouds appear on the horizon. Once someone attacks you, trying to hide your assets in order to avoid a judgement can bring you a lot more trouble than you bargained for.
Key Highlights:
The 4 Rules of Frivolous Lawsuit Protection

Understanding how bottom-feeding lawyers choose their targets (which helps you avoid being one)

10 Specific Strategies you can take to reduce Your Personal Risk Factor™

How to tap into federal and state programs to gain powerful protections over your primary home and certain retirement accounts

A simple and low-cost (but often overlooked) way to protect your assets in the case of a massive lawsuit claim. If you do nothing else, do this

How to make yourself effectively invisible to frivolous claim seekers (just like Hollywood celebrities do)

How to use foreign structures to make yourself effectively "bulletproof" to any legal claims

Details on "The Complete Asset Protection Solution" – a comprehensive option for high-risk clients
60-Day Guarantee
We've promised a lot here. But rather than take our word for it, try us out for the next 60 days. If the guide doesn't provide at least one usable strategy to your benefit – or you're not happy for any other reason – simply get in touch for a refund.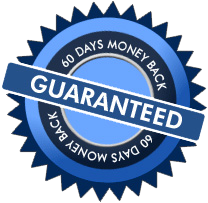 PUBLISHER'S NOTE: To be clear – there's absolutely no risk or obligation on your part. For the next 60 days, you can review the entire Lawsuit Defense Guide risk-free. This information is the essence of 30 years of experience working with clients to reduce the threat of a frivolous lawsuit claim. But if you aren't happy for any reason in that time, simply get in touch for a full refund.
That's a strong guarantee and the best we can offer. But we stand behind our work. To get started, simply fill out the secure order form below. You'll get access to everything promised in a matter of minutes.
Lawsuit Defense Guide (digital copy): $49
Order Trouble? Click here to launch a live chat window and a member of our Client Services team will be happy to help.