Order Trouble? Call 1-800-320-1908
We're Live Mon-Fri – 9am to 4pm Pacific Time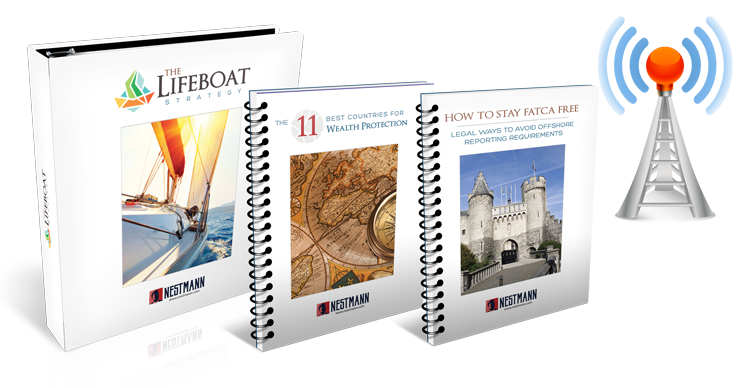 CONGRATULATIONS! You're Just One Step Away from Securing Your Very Own Lifeboat Strategy
(Plus some very special extras for Action Takers)

Yes, Mark! I want the latest in safe, legal, honest ways to regain control of my personal and financial privacy. I want to take back my rights and I'm ready to take action to do so.
Rush me the newest Lifeboat Strategy so I can apply all the fully legal asset protection tricks, tips, and strategies you use in your high-priced consulting practice.
When I order today, I will receive:

#1: The Lifeboat Strategy Manual: A hefty 400+ pages of asset- and wealth-protection strategies. Delivered as a paper-and-ink copy for handy reference.
#2: Accuracy Monitoring Service: Free ongoing twice-yearly supplements to keep my copy of The Lifeboat Strategy constantly up to date.
#3: The 11 Best Countries for Wealth Protection: Up-to-date facts, figures, and on-the-ground intelligence from the best asset-protection jurisdictions out there – the same ones you recommend to private clients in high priced consultations.
#4: How to Stay FATCA-Free: Legal Ways to Avoid Offshore Reporting Requirements. This straightforward report explores a simple but powerful strategy to legally store as little or as much wealth offshore WITHOUT triggering ANY foreign asset reporting requirements. This report cannot be purchased separately and is available only through this offer.
#5: Courtesy Consultation Service: For people who want to review their current concerns and/or plans with one of my associates. A $200 value.
Something Special for Action Takers
In addition, you'll be given these value added extras: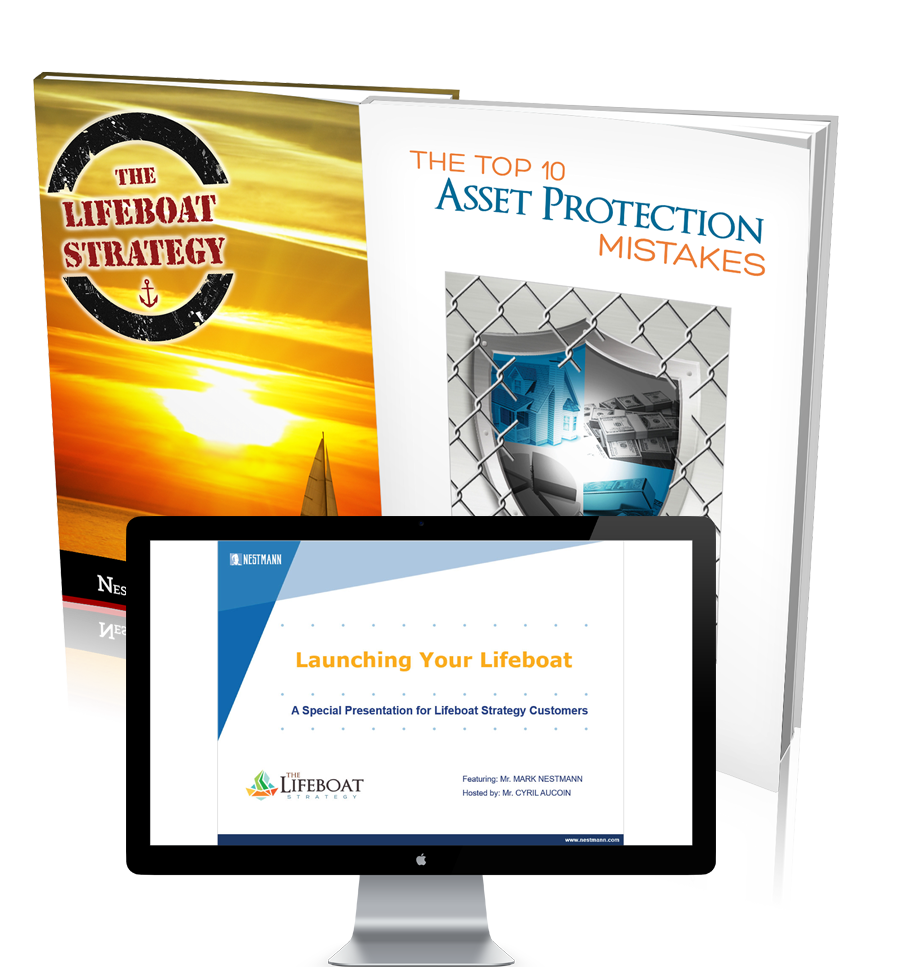 #6: "Launching Your Lifeboat" Recording of a Live Webinar With Me (Mark)
Recently, I hosted a very special webinar that served as a companion to The Lifeboat Strategy. We called it "Launching Your Lifeboat." During the session, I:
Dug deep into 3 topics new to this edition of The Lifeboat Strategy. (Retirement Protection Planning was one of them.)

Took listeners through 2 case studies from my Private Wealth clients – so you can see real life examples of how my higher level planning works. You should be able to take some lessons to apply to your own situation.

Answered a bunch of questions from those on the call.
Well, we recorded it. You'll get full access as part of this special package.
#7: The Lifeboat Strategy – Archive Edition
In the last edition, I spent a lot of time talking about the history driving us to consider stronger asset protection. We completely changed gears and got a lot more practical. Now there's a much heavier focus on giving you the tools needed to win this game. But, just in case you want the back story, you'll find it here. Yours free in convenient PDF format.
#8: The Top 10 Asset Protection Mistakes:
This report covers the most common asset protection mistakes people make. And there's a very good chance you're making one or more of these errors, as well. Yours free in convenient PDF format.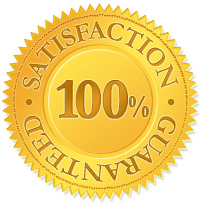 I understand that there's absolutely no risk in this investment. If for any reason I don't like it, I have up to 60 days to request a full refund.
In fact, the only risk I do have is not acting – and what a big risk that is today! But that's a mistake I don't plan to make.

PUBLISHER'S NOTE: To be clear – there's absolutely no risk or obligation on your part. For the next 60 days, you can review the entire Lifeboat Strategy risk-free. This information is the essence of 30 years of experience working in the trenches with clients and customers to protect their assets, wealth, and personal privacy. But if you aren't happy for any reason in that time, simply get in touch for a full refund.
That's a strong guarantee and the best we can offer. But we stand behind our work. It's that simple. To get started, simply fill out the secure order form below. You'll start getting access to everything promised in a matter of minutes.
The Lifeboat Strategy – Action Takers Special Opportunity: $397 + S&H
Within the United States, shipping and handling is a flat $15. To Canada, the cost is $25. For international clients, S&H is $50 to cover the extra postage. All packages are sent USPS with tracking number.
Order Trouble? Call 1-800-320-1908. We're live Monday to Friday from 9am to 4pm Pacific Time.