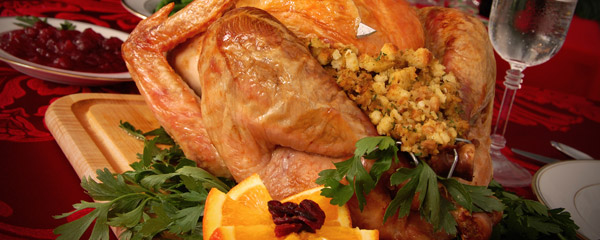 Here's a Thanksgiving Gift We Can All Celebrate
By Mark Nestmann • November 22, 2012
As we sit down to turkey with all the trimmings, here's an example to ponder, and hopefully emulate.
My colleague Thomas E. Ferneau, the principal of Nevis-based Tarsus Trust Co., recently was recognized for his support of the Nevis Renal Society. This society provides financial support for care of Nevis residents suffering from kidney related illnesses.
On Wed., Nov. 21, the National Broadcasting Corp. of St. Kitts & Nevis revealed that Tarsus and one of its associates had contributed over $12,000 to the society--its biggest donation ever.
I've known Tom Ferneau for nearly a decade, and worked with him very closely for the better part of five years. I also consider him a good friend. Yet, Tom said nothing to me about his plans for this contribution. He's the kind of man who does this sort of thing without making an issue out of it.
Indeed, I would have never known about Tom's generous contribution (along with that of his associate Alan Ross) unless an alert reader had passed the link from Nevis to me.
The reader used the word "hero" to refer to Tom and Alan. I don't care for hyperbole, but I don't think that's overstating the case. On a small island like Nevis, $12,000 is a lot of money, and it will do an enormous amount of good to help some very sick Nevisians.
In a world where he who shouts the loudest usually "wins," it's refreshing to see men like Tom and Alan making a difference without seeking recognition. In my own small way, though, I'd like to give them that recognition--and perhaps inspire my readers to emulate their example.
From the bottom of my heart, thank you Tom and Alan!
Copyright (c) 2012 by Mark Nestmann